When you walk Bogotá streets, something tells you what you are seeing is just a fraction of the whole story. I've put together a collection of the most interesting historic photos of Bogotá that will give you whole new eyes to the city.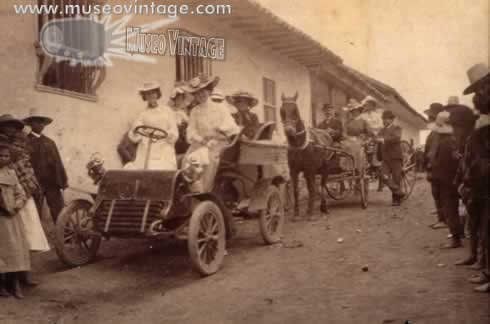 Year: 1915. The first car to arrive in Bogotá. Currently parked because it's a Wednesday and she has Pico y Placa.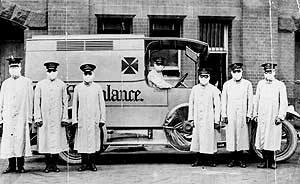 Bogotá Ambulance during the Flu Epidemic of 1918. 1% of the population perished in a year, around 2000 people.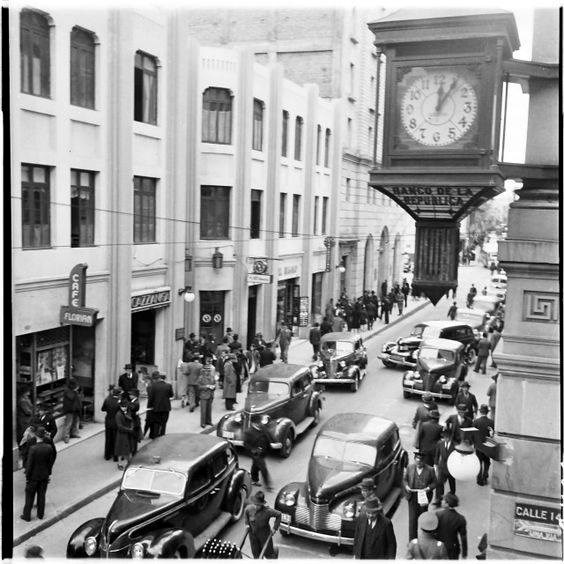 Things were pretty dandy. Carrera 8 y Calle 14, Downtown Bogotá in the 1940's – Colección Museo de Bogotá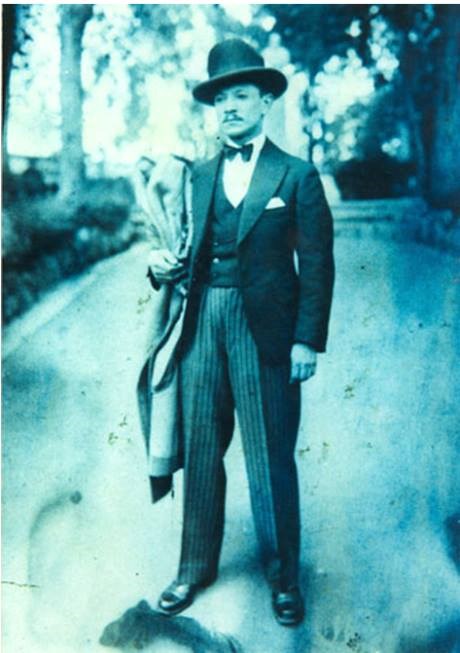 Un cachaco mas.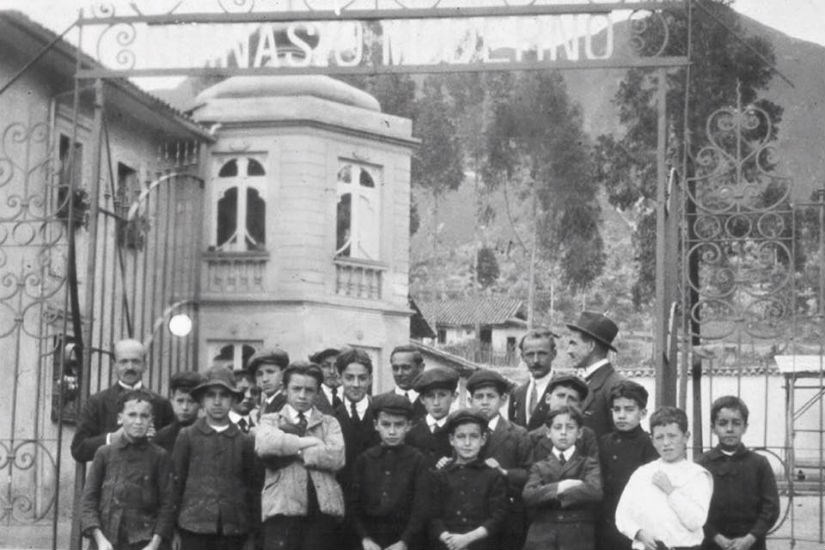 Year: 1914. The elite Gimnasio Moderno college on opening day. Founded by freethinkers of the time, led by Agustin Nieto Caballero, who personally trained with Maria Montessori in Europe.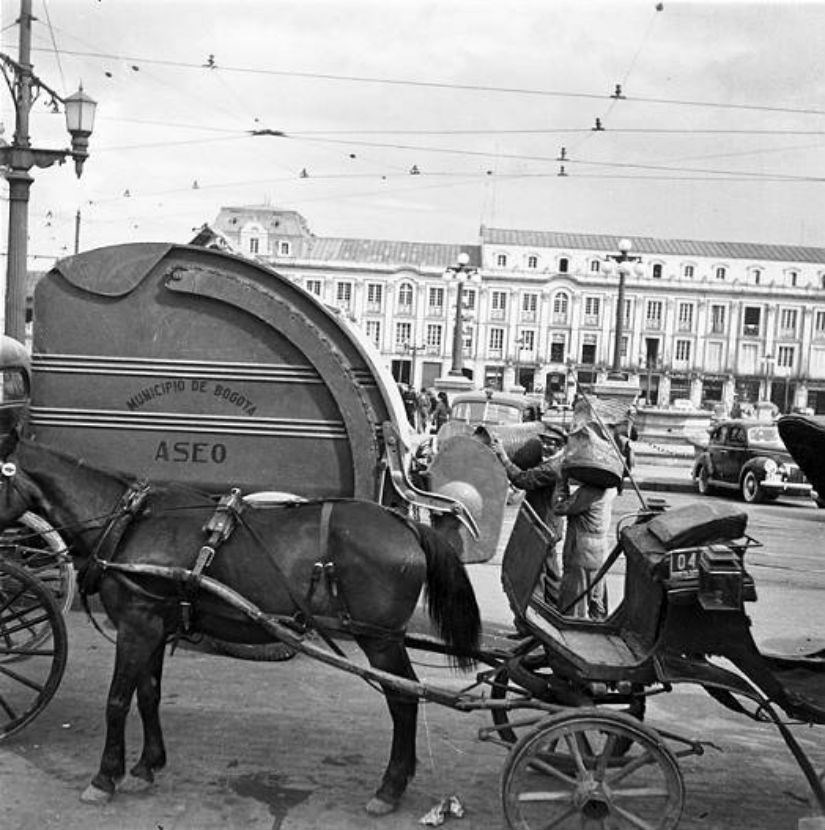 Bogotá 1930. Trash collection and horse buggy in downtown.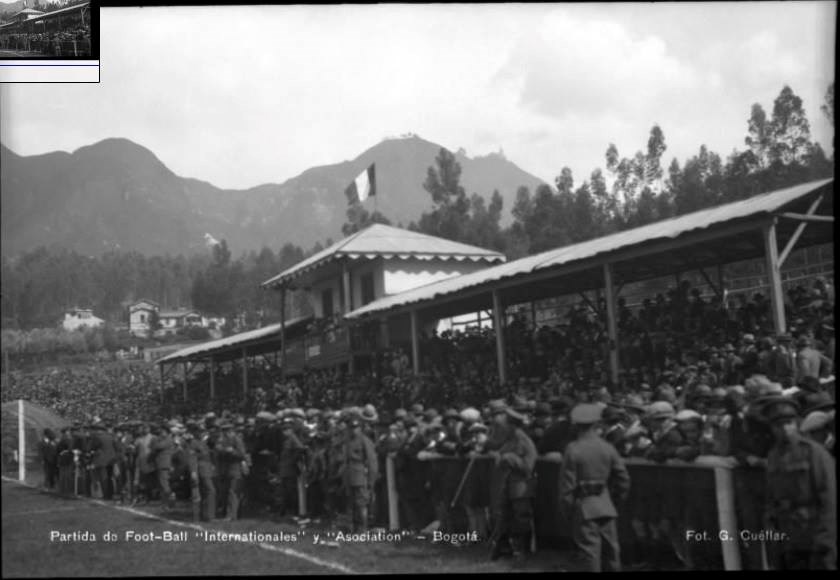 The Original Bogotá football stadium. This is when the police had to start wearing bright yellow. Photograph: G Cuellar.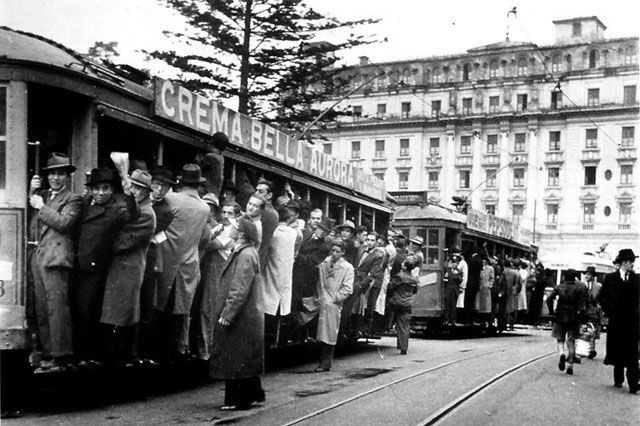 The Transvia. Built in 1884, the transvia serviced Bogotá for over 60 years. A booming population means transport can still be just as crowded.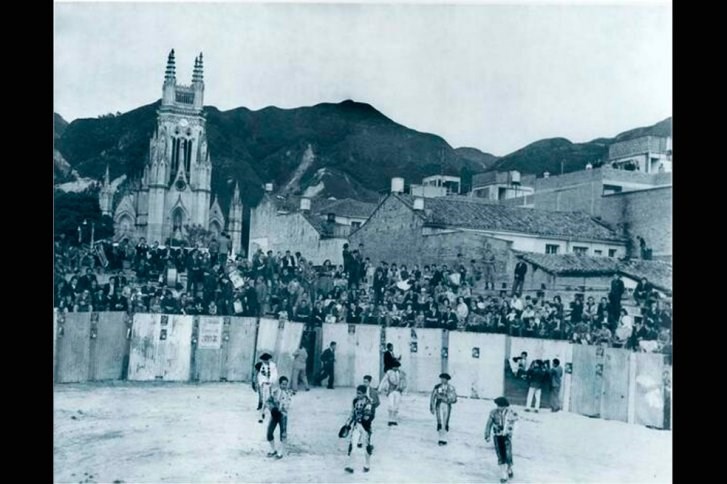 A traveling bullfight show, in front of the Plaza Lourdes, Chapinero. Currently the site of a Frisby Broaster Chicken shop, so you know, animal cruelty still exists.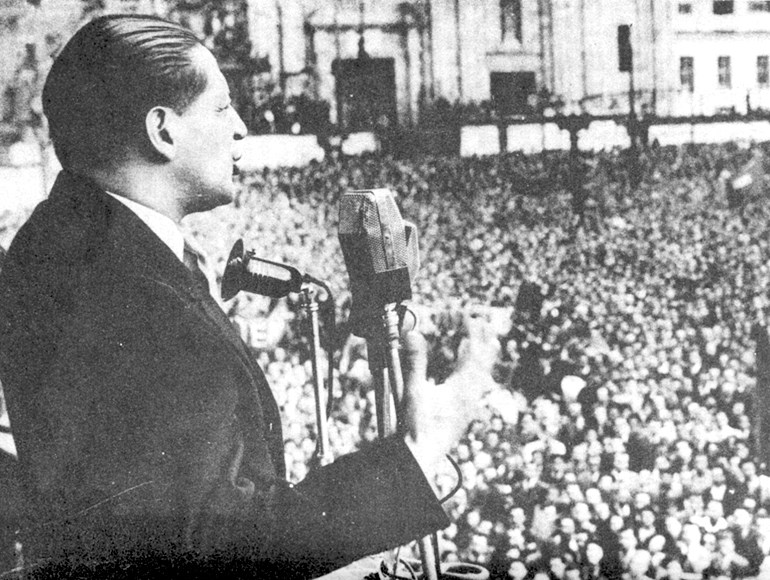 A populist, charismatic Liberal Party leader, Jorge Eliecer Gaitan was outspoken against the Colombian oligarchy. His assassination triggered a violent struggle of 10 years coined 'La Violencia', and eventually the formation of the rebel groups that are nearing peace today.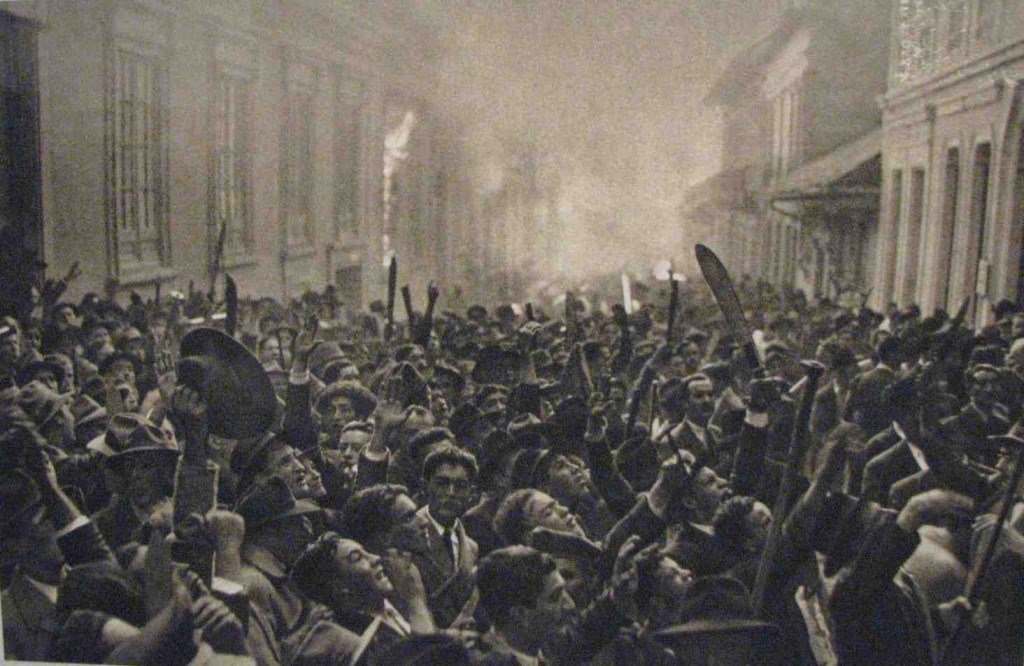 A furious population reacting to the cowardly assasination of populist liberal leader, Jorge Eliécer Gaitán. April 10, 1948.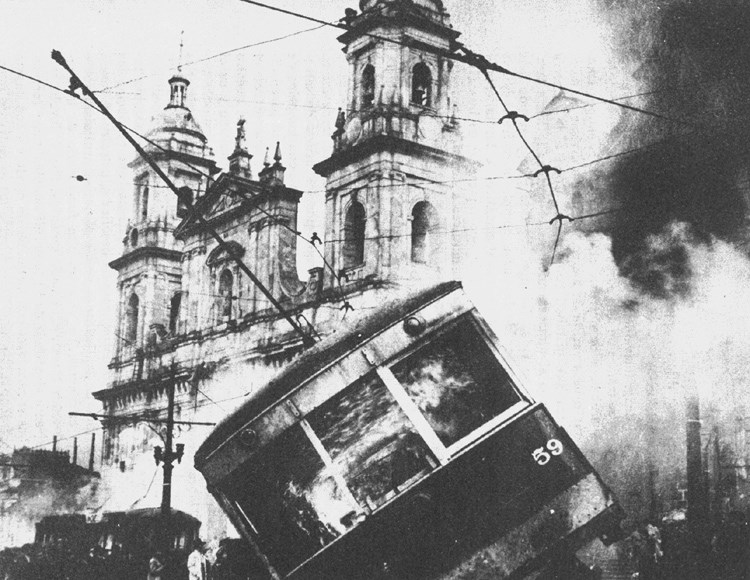 Many parts of central Bogotá were destroyed in 2 days of heavy rioting. It would later become known as Bogotázo.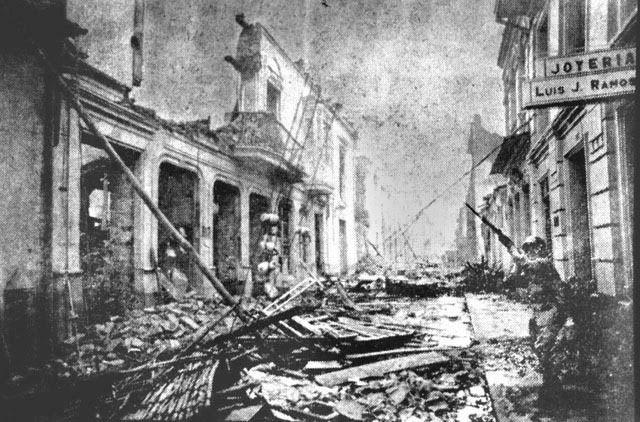 Bogotázo. The beginning of decades of internal conflict in the the country.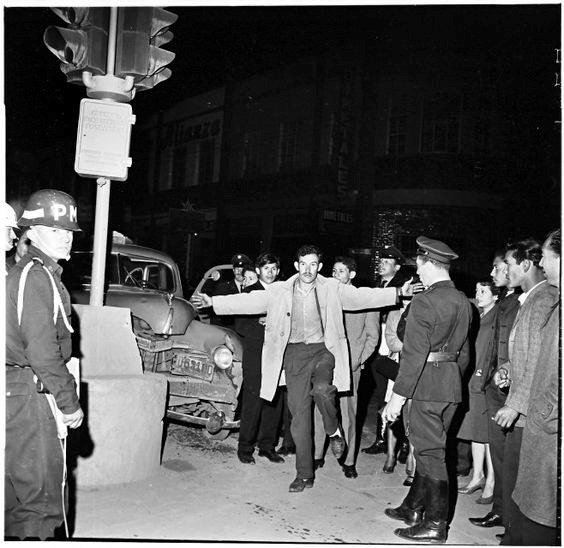 Road accident and sobriety test. Bogota 1967, Photograph by Manuel H.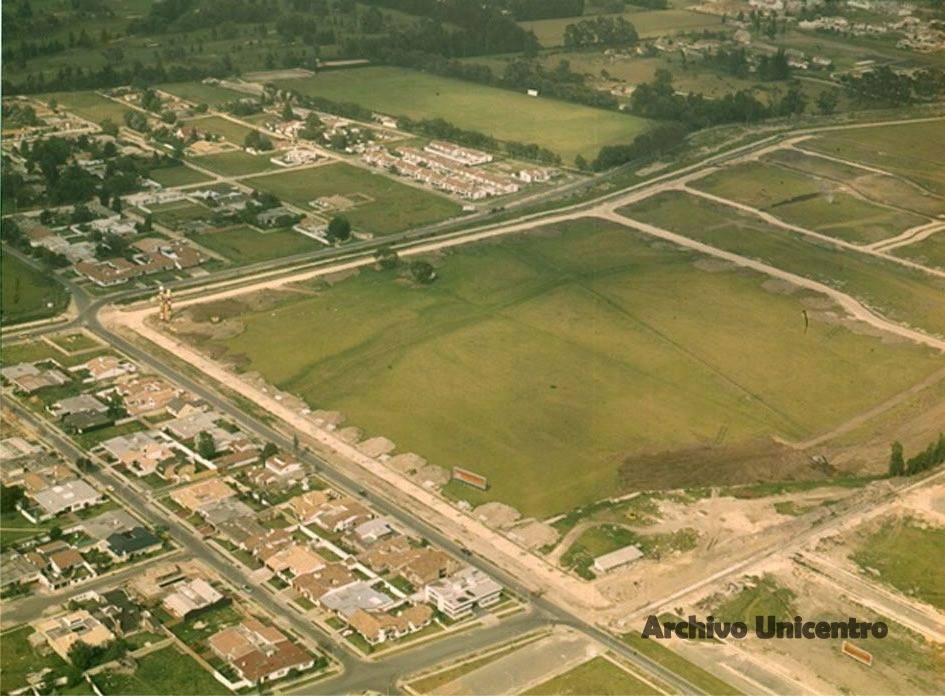 The lot where Unicentro Shopping Mall is built, 1976. Notice the suburban style of living, which still exists today in some pockets of Santa Barbara.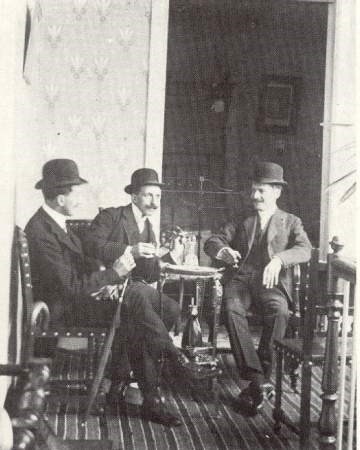 Year: 1910. Characterized by their elegance and distinction, Cachacos were Bogotá residents seen with a newspaper and well polished shoes, seen enganging in an afternoon tinto with conversations of literature, philosophy, music, poetry, art, gastronomy, politics & technology. The cachaco culture became very subdued for more than the half century following Bogotazo (see below).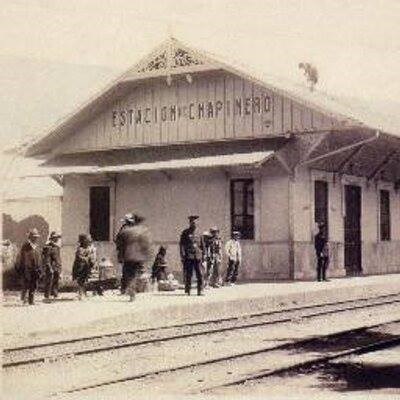 Chapinero Train Station. Like many small villages in Colombia, Chapinero grew out from it's plaza, central church and train station.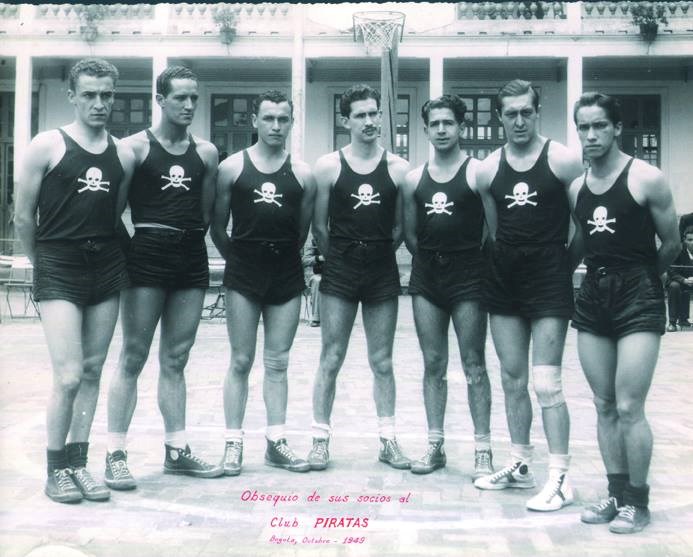 Converse were still cool. The rarely remembered Bogotá Pirate's Basketball Club , 1949.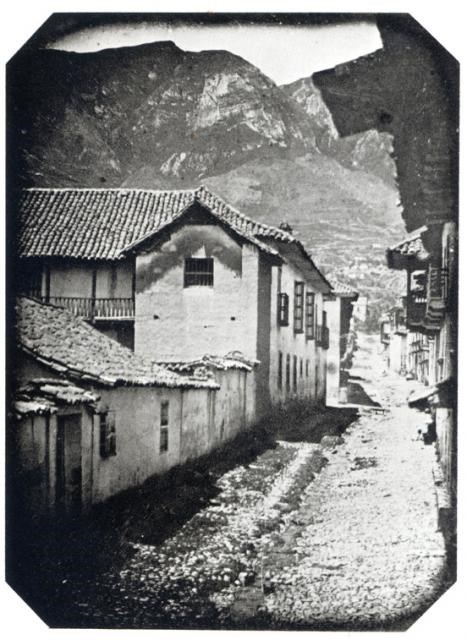 The oldest photo of Bogotá (& Colombia) I could find. Taken in 1842 by French Diplomat Jean Baptiste Louis Gros.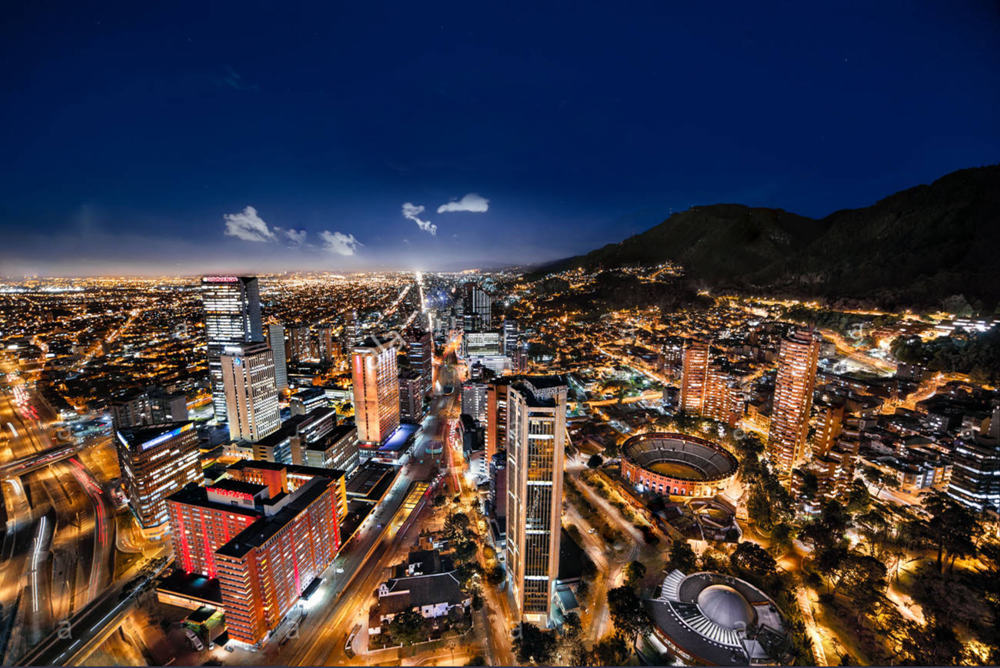 2016. A photo of Modern Bogotá, on a rocket ship for the last two decades, and still reverberating from it's turbulent past, is walking step by step towards an enriched future. A new breed of Cachacos are emerging with worldy experience, multi-cultural influences and an increasingly transparent political environment, becoming the most progressive generation of Bogotános yet.
Source: Many of these photos are sourced from the very active Facebook group: Fotos Antiguas de Bogotá y Colombia.